[row_fluid]
[one_half]

Mining, industrial, construction, logging, and oilfield applications.
Stability, strength, fatigue resistance, and abrasion resistance.
All popular sizes.
Longer service life.
Flex-X® 6 x 26 should be used in applications where increased strength, stability, and abrasion resistance are beneficial. When properly used, Flex-X® 6 x 26 can result in longer service life. Boom hoist ropes and drag ropes and mainline ropes in logging are a few of many recommended applications.
Single-part multi-part hoist lines.
Designers/Engineers: ideal when machinery space and weight savings are important.(See metric core ropes)
Important: Do not exceed 5:1 design factor.
Ideally suited to rugged applications.
This rotation resistant, higher strength rope provides extra value in both original equipment designs and replacement applications. Compared to standard 19 x 7, Flex-X provides higher strength in a smaller diameter, with better resistance to drum crushing.
[/one_half]
[/row_fluid]
[row_fluid]
[one_third]

[/one_third]
[one_third]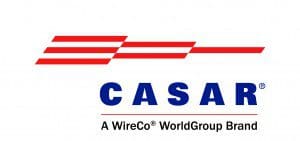 [/one_third]
[one_third]

[/one_third]
[/row_fluid]
Diameter
(inches)
Approx
WT. (Lbs./FT)
Nominal Strength
tons of 2000 lb.)
Approx
WT. (Lbs./FT)
Nominal Strength
tons of 2000 lb.)
1/4
.131
3.91
.127
3.74
5/16
.218
6.06
.212
5.8
3/8
.32
8.80
.31
8.3
7/16
.41
11.9
.40
11.2
1/2
.55
15.3
.54
14.6
9/16
.70
19.3
.69
18.5
5/8
.86
22.7
.85
22.7
3/4
1.25
32.4
1.25
32.4
7/8
1.67
43.8
1.68
43.8
1
2.18
56.9
2.17
56.9
1-1/8
2.71
71.5
2.75
71.5
1-1/4
3.43
87.9
3.45
87.9
1-3/8
4.25
106
4.33
106
1-1/2
5.01
125
5.11
125