As we close out the year, this newsletter looks at some New Year's Eve traditions in which industrial wire rope plays a role, or has had a role at some point in history, many inspired by the Times Square New Year's Eve Ball Drop.
Also in this issue is a communications tip on a groan-inducing topic: voicemail. In the 21st century, it's only one of many communications tools. Used well, it is a good aid, both in terms of internal efficiencies as well as in sales and customer service. Misused, well, that's what can make us groan!
I would also like to remind you about the launch of the new American Scaffolding website.
The new American Scaffolding site design strongly complements the recent redesign of the Industrial Wire Rope website, reinforcing the complementary capabilities of our products and services.
​
If you haven't had a chance to visit these sites yet, we hope you do in the days ahead!
Peeps on New Year's Eve?
It's either odd or embarrassing, or both, that an article in Wire Rope Exchange took me around the country on a tour of New Year's Eve traditions.
​
The article, Allied Steel Leads a Tradition Fit for the Lifting Industry as New Year's Eve Ball Rises in OKC, exhibits the community spirit and engineering ingenuity behind the annual RAISING of a giant lighted ball in Oklahoma City on New Year's Eve. The tradition began in 1994, when Allied Steel created a 6-foot ball to raise at Oklahoma City's "Opening Night", the annual downtown New Year's Eve celebration.
​
The Art's Council Oklahoma City organize the occasion. Executive Director, Peter Dolese was quoted saying, "It's actually quite an engineering marvel." Although not directly mentioned, industrial wire rope contributes to this marvel, as the Oklahoma City ball rises (is hoisted) to a point about 200 feet above the ground.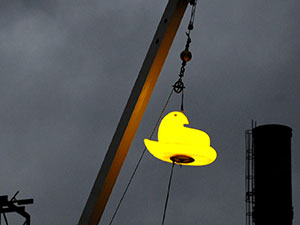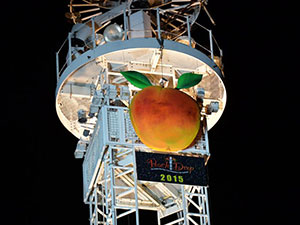 Wire Rope Exchange calls out several other interesting New Year's Eve traditions in the article. Here's a sampling from East to West:
Eastport, ME Sardine Drop
Bethlehem, PA Peep Drop (It's surprising this is not an Easter Tradition!)
Mount Olive, NC Pickle Drop
Atlanta, GA Peach Drop
Vincennes, IN Watermelon Drop (This would be a natural to accompany 4th of July fireworks.)
Flagstaff, AZ Pinecone Drop
I'm sure there are more.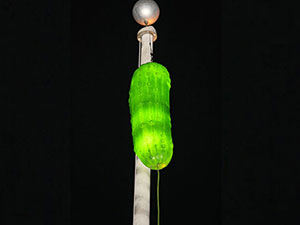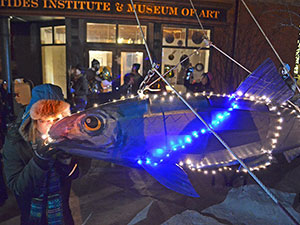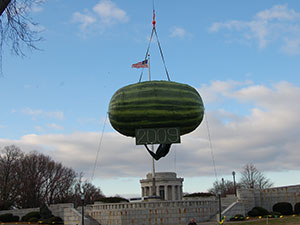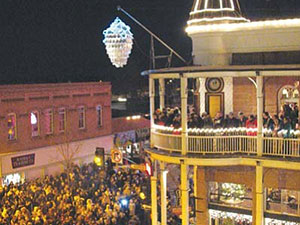 If your community has an interesting New Year's Eve tradition, we'd love to hear about them, especially if industrial wire rope plays a role.
On to Ringing Bells. However, this is not about holiday ringing, but rather phones.
Okay, I do acknowledge this: voicemail seems old-fashioned and outdated at times.
One of the frustrations with voicemail arises when you've been out of the office for just an hour, and return to find 25 minutes of voicemail messages.
Voicemail is a tool that has the potential it has to interfere with communications – rather than facilitate them – when misused. Granted, the broad use of smartphones, text messaging, and connecting via social media, to some extent, can make voicemail a bit irrelevant in some circumstances.
Nevertheless, voicemail is one of many communication tools, and in a recent meeting with another "seasoned" professional (meaning we've seen a few decades of work now), he described the frustration he has with some of his staff, who aren't leaving messages when the voicemail system kicks in.
His point: when people return to their desks to see missed calls that have no message associated with it, the unintended message the recipient may get is "spam call". The risk is they might not pick up the phone when they see that number come up again, even though they are at their desk. It potentially creates a self-perpetuating cycle that results in no connection, no conversation, and opportunity lost.
With that, I wanted to pass along some highlights of voicemail best practices that we find helpful – as both deliverers and recipients of voicemail!
One reason people love to hate voicemail, is that messages can go on far longer than they need to. Keep it brief and to the point. Some sources recommend keeping the voicemail message under 30 seconds. That's a nice goal, but certainly keep it to under 2 minutes.
Speak slowly and clearly. That "under two minutes" objective? That doesn't mean speed up 5 minutes' worth of messaging. Deliver key information in a slow, clear manner so that the recipient does not have to go back to the beginning of the message to decipher a rushed message. This seems obvious, but deliver the following information:

Your name
Your company
A brief statement about the purpose of your call
Your phone number
A request for action — a call back, an email, an order, etc.
Your phone number. Yes, again. And slowly. Make it easy for the recipient to take the number down.

Mind the tone of your voice. Leave your message with confidence and positive energy. Express yourself in a way to make the recipient inclined to talk with you. If you leave a message that drones on without enthusiasm, the recipient will not be inspired to act other than deleting your message.
A couple references for these few highlighted tips are listed below, so you can read on based on the extent of your need. Voicemail is so ingrained in our daily work, it's easy to overlook the power it has to communicate both intentionally and unintentionally:
It might be a valuable New Year's Resolution to help your team brush up on their messaging techniques. Whether the message is for an internal colleague, an existing customer or a new business prospect, a few simple, courteous steps can make your business run better, yes, even by way of a mere voicemail message.
On to 2018!
​We want to thank you for being a part of our business in 2017. To our customers, we truly appreciate your business. To our suppliers, we are grateful for all you do to help us serve our customers. To our website visitors and newsletter readers we haven't met yet, thank you for spending some time with us, and we do hope to meet soon.
It's a spirit-filled season that calls for celebration, and we wish you a Merry Christmas, Happy Hanukkah, Happy Kwanzaa and Happy New Year!