It's an understatement to say that industrial rope threads through history in countless ways.
Over the past couple of years, our blog posts have reflected just a handful of them, from some of the earliest applications of rope for irrigation to cables for dam gates to wire for suspension bridges. Interesting that there's a common theme about water. Channeling it, bridging it, moving THROUGH it. How many human inventions have as much versatility as rope?
Industrial Wire Rope was thrilled to play a part recently in another waterborne application: helping the Lewis & Clark Discovery Expedition Boat House and Museum in St. Charles, Missouri with a donation to replace all the rope on their three boats which are exact replicas of those used by Meriwether Lewis and William Clark.
The Lewis & Clark Boat House and Museum preserves "the legacy of Lewis and Clark and their momentous journey in search of the fabled 'all-water route' to the Pacific." The expedition launched in 1804 to explore the Louisiana Purchase and with a mission to find a way to the Pacific Ocean entirely by water. Meriwether Lewis and William Clark began their adventure together close to today's site of the Museum at Camp DuBois in Illinois, near the confluence of the Mississippi and Missouri Rivers.
As an educational attraction, the Lewis & Clark Boat House and Museum features replicas of the keelboat and pirogues that Lewis and Clark used for their journey up the Missouri River. This collection includes a 55' keelboat, which was the main vessel of the expedition and two support vessels, a 32' red pirogue and a 28' white pirogue. The boats had to navigate the oftentimes extremely shallow water of the Missouri River. They were propelled by sails, oars, poles, or even towed by horses, oxen, or the crew itself.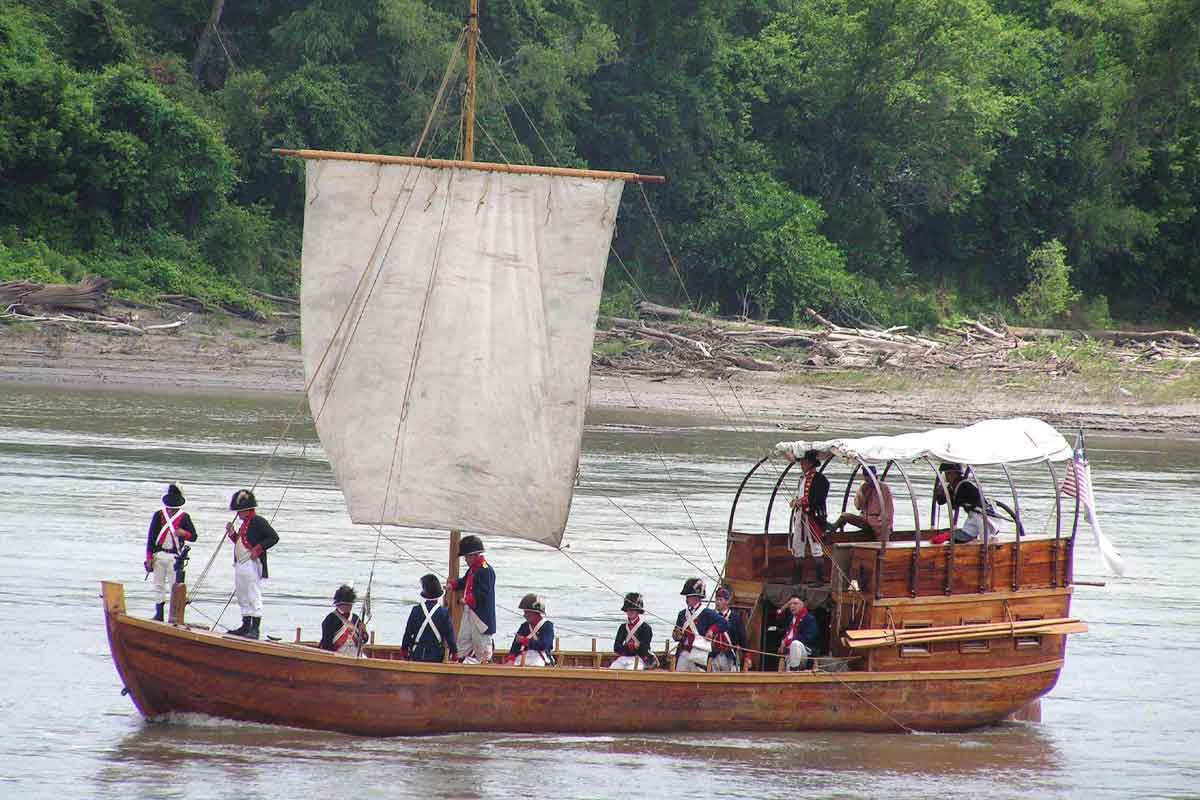 Ropes were critical tools for the expedition, serving multiple uses on the boats in raising and lowering sails, for mooring and for the towing. Tom Ronk, the Executive Director of Re-enactments described how the ropes on all three boats were worn and in need of replacement.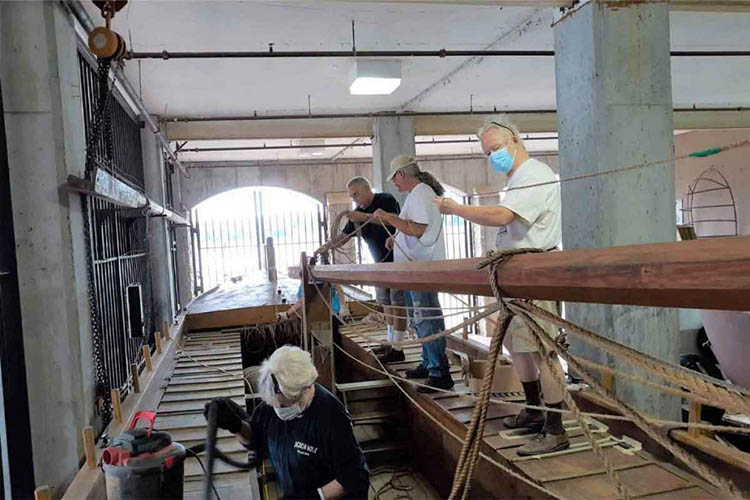 Mr. Ronk related, "It's really difficult to find rope that is period-correct."
He explained that the ropes on the original Lewis & Clark boats were made of hemp, which was commonly used in the early 1800s, and valued for their strength and ability to withstand a wide variety of weather conditions. Hemp became an illegal crop in 1937, for its unfortunate association with its cousin-plant, marijuana. Although again legal with the 2018 farm bill which does distinguish hemp from marijuana, hemp ropes are still difficult to find.
The Museum made contact with Industrial Wire Rope several weeks ago in search of new rope that could meet their period-correct needs. The manila rope we were able to donate closely resembles hemp and supports that objective.
While the needs to replace the existing ropes certainly were based in function and safety, an immediate aesthetic aspect is also important. This month, the Lewis & Clark Discovery Expedition Boat House and Museum is filming a series of "shorts", brief individual movies that will be used for educational purposes including availability for home-schooling. The October filming takes place at the Falls of the Ohio, near Louisville, KY.
We're looking forward to seeing photos that will be taken as part of the filming. We'll share them with you! Watch our website for fascinating Lewis & Clark reenactment photos coming soon!