An all purpose natural fiber twisted twine made from soft cotton fiber which has many applications including staging twine, trot line, chalk and mason line. Biodegradable.

POLYPROPYLENE PRO-TIE TWINE
Made from 100% fibrillated film polypropylene. A broad application, economical white twine that holds knots well and is stronger than all natural fiber twines.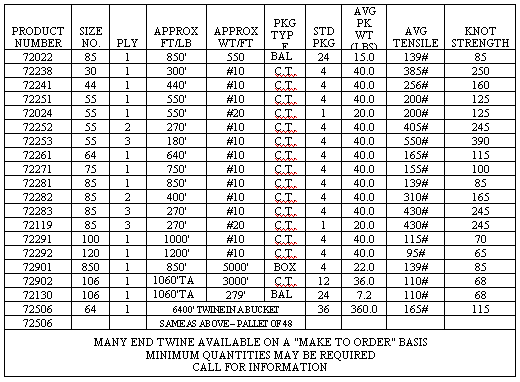 SISAL BINDER TWINE
Sisal Binder Twine is an economical product with many general purposes. Natural tan color. Biodegradable