Happy New Year to you! We hope 2018 is starting out well for you.
The December issue of the The Rigging Shack included a feature on New Year's traditions that took the Times Square Ball Drop to the local level with variations on the ball ranging from pickles, peeps, peaches and pinecones to sardines. Industrial rope plays a role in many of these events, guiding The Drop as revelers "hoist" a toast!
Ringing in the New Year with bells is yet another tradition, and one that over the centuries had been highly dependent on rope.
Still in a celebratory mood, our first feature this month offers some interesting history behind bells and bell ringing.
Also in this newsletter are references for winter weather safety, as well as a referral to some business tips you might find handy.
Bells and Bell Ringers – Resonance. And Resolution?
Christmas Day. New Years Day. Independence Day. Wedding Day!! When bells chime in celebration of such times, the joy they sound out can be powerful enough to lift you off your feet. In sadder times, bells toll. And the emotion they convey almost has a physical presence as well.
Bells and ropes have had a long partnership in tying communities of all sizes together in celebration, in commemoration and in mourning.
According to the website, History of Bells, the first bells appeared in ancient China approximately 4,000 years ago. Four thousand years! The wheel is older, but what other tools has humankind created with such staying power, a power that creates and binds communities in wide-ranging traditions?
It's hard to pinpoint when ropes were first used to ring bells, but…Bell Ringing IS a "thing", and Discover Bell Ringing describes the use of ropes to ring bells "before the reign of Henry VIII". Of course, as times change, technologies evolve. Although ropes are still used in bell ringing in many places around the world, electric bell ringing equipment and automatic controllers are eliminating the need for ropes, and those who would pull them.
However, speaking of bell ringing being a "thing", perhaps this will "resonate" as you carry out your new year resolutions: Discover Bell Ringing also seems to be promoting fitness through bell ringing. Perhaps you'd have to go to England to find a class, but Bell Ringing for Fitness presents the physical and social benefits of learning how to ring bells…and seems to show an instructor give the rope a good strong pull!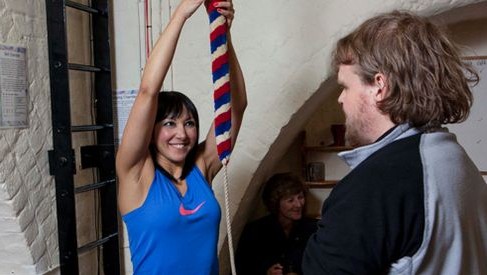 Winter Weather: Love it or Leave It?
In our hometown of Cincinnati, OH, we shouldn't experience intense winter cold too much with an average high of 40⁰ F and an average low of 22⁰ F. January 2018 has been a blast of cold for the most part with highs lower than our average low for a stretch of two weeks. And yet, just this week, I could take the dogs for a quick walk at 10:00 pm, wearing a T-shirt and jeans on a balmy night that registered almost sixty degrees.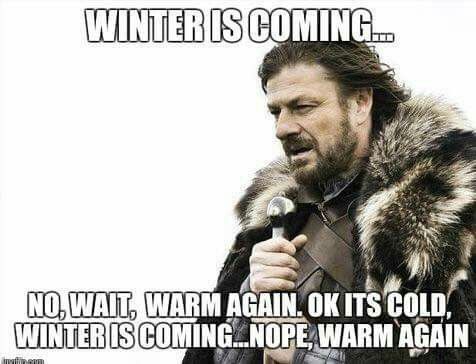 Our experience in Cincinnati thus far has been mild as images of Erie, PA tunneling out of nearly six feet of snow come in, as well as headlines proclaiming, "New Hampshire is colder than Mars!" It's hard – and wrong – to complain about highs in the teens!
And, face it, some folks LOVE winter and bundle up to enjoy the beauty and fun it really can be.
Cold or hot, however, extreme weather conditions call for extra precaution if you are working outside or traveling.
At work, heed your company's safety rules for cold weather. Remember to apply the same wisdom when you are outdoors with family and friends too.
While OSHA does not have a specific standard that covers working in cold environments, the organization provides a wealth of information for preventing "cold stress".
An eye-opening fact in the OSHA Cold Stress guide is the impact of wind: "…when the air temperature is 40⁰F, and the wind speed is 35 mph, the effect on the exposed skin is as if the air temperature was 28⁰F.
"Toughing out" cold weather can be hazardous. At work and at home, make sure warm winter wear is readily at hand for anyone who must be (or WANTS to be) outdoors!, and make sure everyone understands and complies with cold weather safety precautions.
If your company's cold weather safety policy could use an update, check out OSHA. The CDC also has some great recommendations for winter preparedness for your home, auto and more.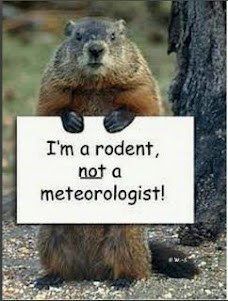 Speaking of Healthy Resolutions
Actually, this falls more under the category of business planning and management than resolutions. Furthermore, we don't pretend to be financial consultants by any means.
Still, in case you might have missed it, we wanted to share this article, Cash is King, by KP Persaud, in the most recent issue of Wire Rope Exchange.
When it comes to financial health, this article provides great reminders for improving cash flow.
Here's to an Outstanding 2018
Three weeks into the new year, the quest for strong business and great health, physically and financially, is well underway.
Whether it's taking up bell ringing for fitness or bulking up by way of larger cash reserves, we hope this is a year that makes all of us stronger in multiple ways.
In the months to come, The Rigging Shack will bring you more by way of product information and industry trends. We'll introduce more of our employees and share further success stories.
Additionally, we'll begin to integrate more information and features relating to American Scaffolding. If you haven't seen the new American Scaffolding website, please visit soon!